Lone Ranger

Studio
Disney
Franchise
Lone Ranger
Model
INF-2000002
Game Type
Play Set Game
Genre
Combat
Characters
Lone Ranger
Tonto
Infinite Lone Ranger
Are you looking for Lone Ranger (Figure) or Lone Ranger (franchise)?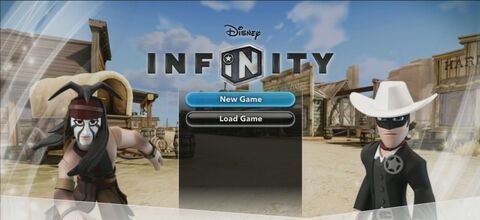 In the Lone Ranger Play Set Game, join the Lone Ranger and Tonto on a daring adventure to fight the villainous Butch Cavendish and his gang who are terrorizing the town of Colby.
Character Figures
Only the following Character Figures may be used.
Unlocks
During game play, a number of items can be unlocked in-game, which will also unlock them for use in the Toy Box[1]. These include:
Cast Members
Enemies
Mounts and Vehicles
Packs
Buildings
Music, Skydome and Terrain
When not overridden by the Boom Box or other toy with its own music, using the Colby Sky skydome causes the game to play the Boom Box music "The Ballad of Tonto".
Vault
The Lone Ranger Play Set includes a Vault, which requires each of the character figures to unlock.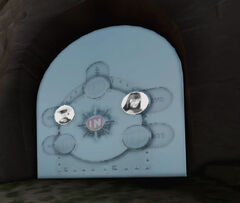 Reaching the Lone Ranger Vault (spoilers):
The Vault for the Lone Ranger Play Set Game is located past the Colby train station and to the left, near one of the Crow Wing Pack challenge markers (which will not actually be there until other challenges with the Crow Wing Pack have been completed). It can be reached as soon as the opening cut scene mission is completed and the player can move about the game freely.
References
↑ In Disney Infinity 2.0 and 3.0, these can be unlocked in the Toy Store by placing the Lone Ranger Game Piece on the Disney Infinity Base.
Gallery
Videos