The Sandman Will Keep You Awake - The Loop
Play Sound
 

Pirates

Studio
Disney
Franchise
Pirates of the Caribbean
Model
INF-2000001
Game Type
Play Set Game
Genre
Combat
Characters
Jack Sparrow
Hector Barbossa
Davy Jones
Infinite Jack Sparrow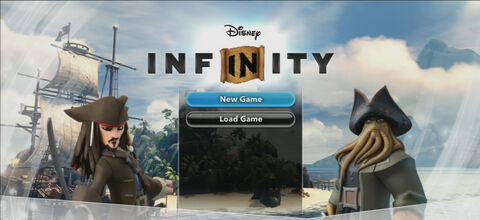 Pirates is one of three Play Set Games available with the Game Piece from the Disney Infinity 1.0 Starter Pack.[1] Sail ships on the high seas, choose and customize the crew, and then take part in daring missions on land. Find the mystical treasure before Davy Jones takes control of the seas and every pirate's fate!
Character Figures
Only the following Character Figures may be used.
Unlocks
During game play, a number of items can be unlocked in-game, which will also unlock them for use in the Toy Box[2]. These include:
Cast Members
Enemies
Set Pieces
Packs and Tools
Music, Skydome and Terrain
When not overridden by the Boom Box or other toy with its own music, using the Open Sea Sky skydome causes the game to play the Boom Box music "Shiver Me Timbers".
Vault
The Pirates Play Set includes a Vault, which requires each of the character figures to unlock. Once unlocked, "Pirates of the Caribbean Toy Box" is added to the list of Prebuilt Toy Box Worlds.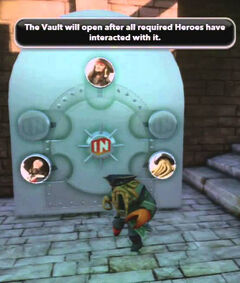 Reaching the Pirates Vault (spoilers):
The Vault for the Pirates Play Set Game is located in a side building after meeting up with Pintel and Ragetti and fighting off three of Davy Jones' crew. Instead of following them to the next area, follow the fence on the left to a gate, and then head back to the right to the building where the Vault is located.
References
↑

It was the only time more than one Play Set Game was included with a single Game Piece.

↑ In Disney Infinity 2.0 and 3.0, these can be unlocked in the Toy Store by placing the Game Piece on the Disney Infinity Base.
Gallery
Videos